---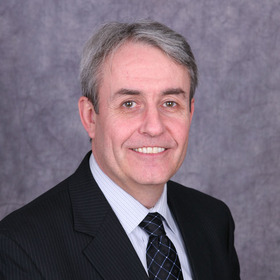 ---
Business Owners, Professionals, Families, and Individuals – your unique financial needs require careful consideration, time, and diligence to develop relevant, enduring, and cost effective solutions.
Born in Montreal, and raised in Belleville Ontario, I moved to the area to attend McMaster University. I graduated with a Bachelor of Commerce in 1988. Not knowing what path to take, I replied to an ad that was on a bulletin board at Career Services for a position with Canada Life as an agent. I didn't know much about life insurance but was granted an interview and ultimately a position as an agent.
When I started my career quickly took off. Working for myself helping people with life insurance planning and saving for retirement was what I was meant to do. Soon I found that working with business owners and professionals was my forte and to that end I became a specialist in the products and services that best serve the needs of these people.
In 1999 I had an opportunity to relocate my business to Ancaster (it was not part of Hamilton at that time). I was doing business with life insurance companies besides Canada Life already, so it was a natural progression to start R.W. Penson Financial, Independent Financial Advisor and Insurance Broker. Having alliances with a Managing General Agency (MGA) The Gryphin Advantage for my insurance business gave me access to many different life insurance companies to satisfy the needs of my diverse clientele.
Around this time I also transferred my mutual fund business to a new mutual fund dealer, Worldsource Financial Management. What appealed to me about Worldsource is that they are very advisor and client focused, and also that they did not have any proprietary products - it is all third party mutual funds from well known established firms such as Fidelity, Mackenzie, Dynamic, Invesco among others.
During this time I managed to meet my future wife Paula in 1994. We were married on April 4th 2000. Paula and the girls (Lauren and Sarah) welcomed me into their home in Ancaster. In June 2001 our son Jack was born.
I am Past President of my professional association Advocis, have volunteered with the McMaster Alumni Association, have managed my sons rep hockey teams, and have sponsored and helped out with several of my sons baseball and hockey teams.